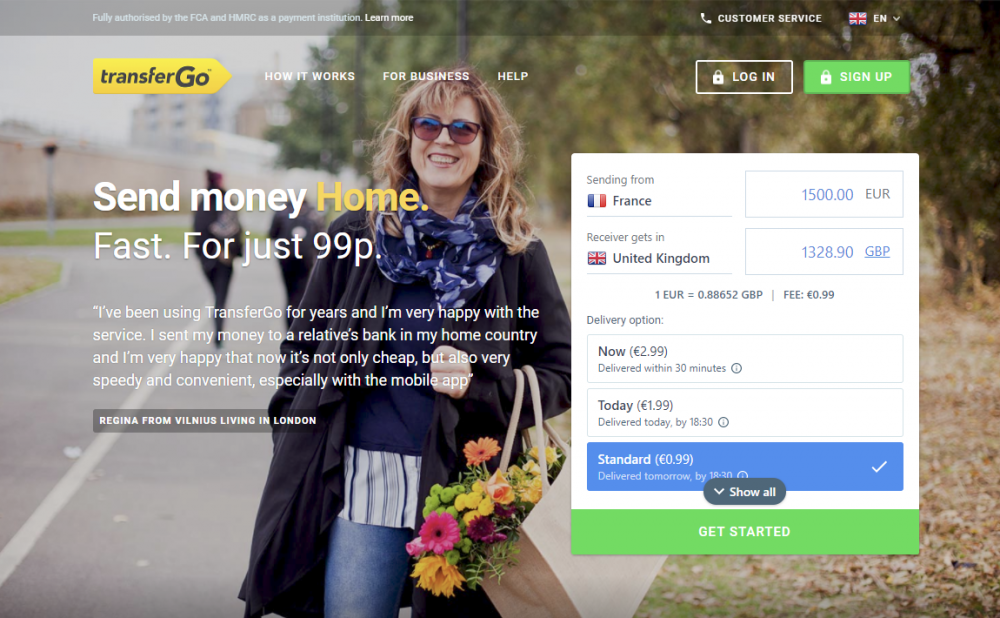 Bank-like security
TransferGo is regulated by:

Regulators are independant public bodies, that regulate financial businesses. Their objectives are to protect customers, protect financial markets and promote competition.. TransferGo is subject to the same regulations as your bank for the services they offer. So even though they're much cheaper, it's every bit as safe..
about
TransferGo has been created in 2012 (8 years ago). The company was funded by Daumantas Dvilinskas, Arnas Lukoševičius, Justinas Lasevicius, Edvinas Šeršniovas.
contact
Customer service :

Languages:
Phone:

+44 13 9269 4030

Email:

hello@transfergo.com

Address:

Level 42 One Canada Square Canary Wharf

,

E14 5AB

,

London

,

United Kingdom
Review from users
TransferGo is noted 9.5/10 on Trustpilot.

Opinions were collected after more than 3750 customers.
Other sources
You will find additional information on TransferGo on the following links: