Currency of United Kingdom: British pound £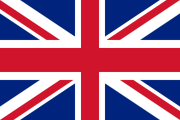 The British Pound is the currency used in the following 8 countries: British Indian Ocean Territory, United Kingdom, United Kingdom, Guernsey, South Georgia & South Sandwich Islands, Isle of Man, Jersey, Tristan da Cunha. The code of British pound is GBP. We use £ as symbol of British pound. The British Pound is divided in 100 pence. GBP is regulated by Bank of England.
Did you know:
The most popular conversions of British pound are GBP/Indian rupee GBP/Sri Lankan rupee GBP/Malaysian ringgit GBP/Kuwaiti dinar
There are 12 coins for the British pound ( 1

p

, 2

p

, 3

p

, 4

p

, 5

p

, 10

p

, 20

p

, 25

p

, 50

p

,

£

1 ,

£

2 and

£

5 ),
the British pound has 6 banknotes (

£

1 ,

£

5 ,

£

10 ,

£

20 ,

£

50 and

£

100 )
The pound sterling, the British currency
The pound sterling is one of the oldest currencies still in circulation, having been created 13 centuries ago. It is understandable why the British didn't want to switch to the euro in 2002 at the same time as much of the rest of Europe because of their economy, which was sufficiently strong to once again reject it. In any case, the bankers in the City knew how to keep their independence.
This is one of the oldest currencies in the world, but not necessarily one of the most original ones. On all British coins and banknotes, you can find Queen Elizabeth II's head. And over time, you can also find commemorative coins featuring the heads of Edward VII, George V, Phillip (who are all Elizabeth II's ancestors) and symbols of the various components of the United Kingdom (England, Scotland, Wales and Northern Ireland). Nothing too original there!! Well, British traditions still have some use left in them …..
Only once since the beginning of the 2000s have there been commemorative coins of more varied subject matter such as the discovery of DNA, bridges and even the European football championships of 1996.
Only three different pound sterling banknotes circulate in the world: 5, 10 and 20 pounds. There are many more coins (8 different ones). 1 pound is subdivided into 100 pence (or pennies).
"Pound" comes from the unit of weight of silver. "Penny" comes from the Germanic word "pfennig" and corresponded to 1/240th of a pound.
The GBP converter is provided without any warranty. Prices might differ from those given by financial institutions as banks, brokers or money transfer companies.
7
8
9
4
5
6
1
2
3
0
.
convert
Enter the amount to convert at the top and choose a second currency., You can also get the history of the price rate by clicking on the "convert" button., If you want to see the parity of the GBP currency with other currencies, go to the table " British pound exchange rate" below.
Home: currency converter.
The last update to the Mataf GBP Currency Converter is dated from